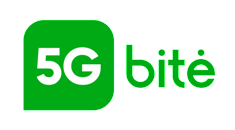 We are inviting you to join us!
We are looking for an Oracle Developer to join our development team. If you are highly motivated, ambitious and ready to make a direct impact in one of the areas fastest growing companies, this is your opportunity!

Our development team is responsible for the development and maintenance of BITĖ key line of business systems. Our systems are considered critical and vital to our continued growth and success, as well as that of our clients.

The individual in this role will perform analysis, design, programming and supporting to deliver on strategic projects specific to organizational planning and expansion. The individual will pay great attention to detail, take pride in their work and have a good sense of product requirements. The ideal candidate would have programming experience in Oracle development in an enterprise environment. The successful applicant will be a creative, fast-paced, self-motivated individual capable of working independently or in a team environment and on multiple projects at once.
Your main task will be:
Design, develop, and maintain Oracle database solutions that support the organization's applications and business processes.
Participate in software development lifecycle by analyzing and implementing business requirements
Deliver well-designed and optimized code for our IT product, using best software development practices to get high database performance and meet application requirements
Take full responsibility of solutions (from design to deployment)
Monitor and optimize database performance, identifying and resolving bottlenecks and issues to ensure efficient database operations
Solve architectural questions together with the team
Provide technical estimates in terms of time and effort for projects
Manage multiple tasks with attention to detail and responsiveness
Continuously contribute to improve the way of working in the team
Collaborate with cross-functional teams, including developers, system administrators, and business analysts, to understand and address database-related requirements
We expect that You:
Medium proficiency in Oracle SQL and PL/SQL programming
Demonstrate success in the development and delivery of information technology solutions is required
Proven track record of effectively delivering results in a fast paced environment while managing multiple priorities
Excellent problem-solving and troubleshooting skills
Capable to work both independently and in a team
Enjoy sharing your knowledge
A team player who values quality
Strong communication and teamwork abilities
Good English (spoken and written) skills
BITĖ offers the following benefits:
Have freedom to implement best ideas
Be a part of an inspiring working culture that values high standards
Enjoy being surrounded by a team of experienced and friendly IT rockstars
Be an owner of your flexible working hours and results

Access anything you need for your continuous professional development - from training courses and reference books to the world's best conferences
Have FUN at team building activities and workshops
Benefit from other motivational perks such as healthy snacks and fruits, coffee, team lunches and much more!
Gross salary 2500-3800 EUR/month, depending on experience and skills, plus additional bonuses
Jau dirbate BITĖ Lietuva ?
Bendradarbiaukime ir raskime Jums kitą kolegą (-ę) kartu.